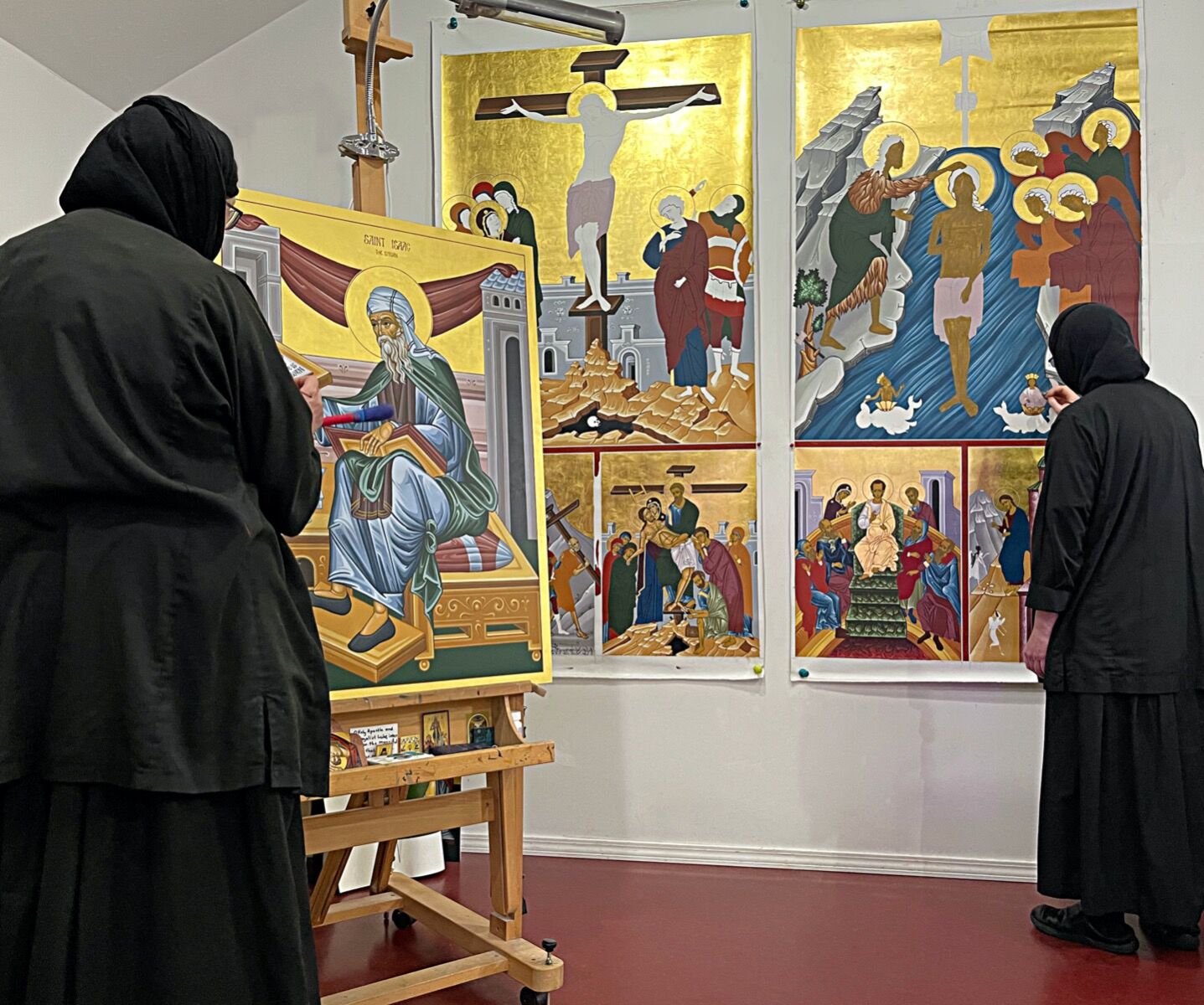 Icon Studio
The Icon Studio of the Convent of St. Elizabeth produces Icons in all sizes. Icons are in strict Byzantine- or traditional Russian-style. For full or partial Church Iconography, large Icons can be produced on canvas and permanently applied to Church walls and ceilings. Our Icon studio has a well-known reputation for the beauty and refined artistic quality of its work, and this at the lowest prices available. We also provide Icon prints of our Icon productions. We hold the copyright to reproduce any icon we have painted.
Printed Icons
Icon prints are copies of original Icons painted in the Icon Studio of the Convent of St. Elizabeth. Custom prints are available from tiny locket size prints up to wall size murals. (Please see our Custom Icons section for more information.)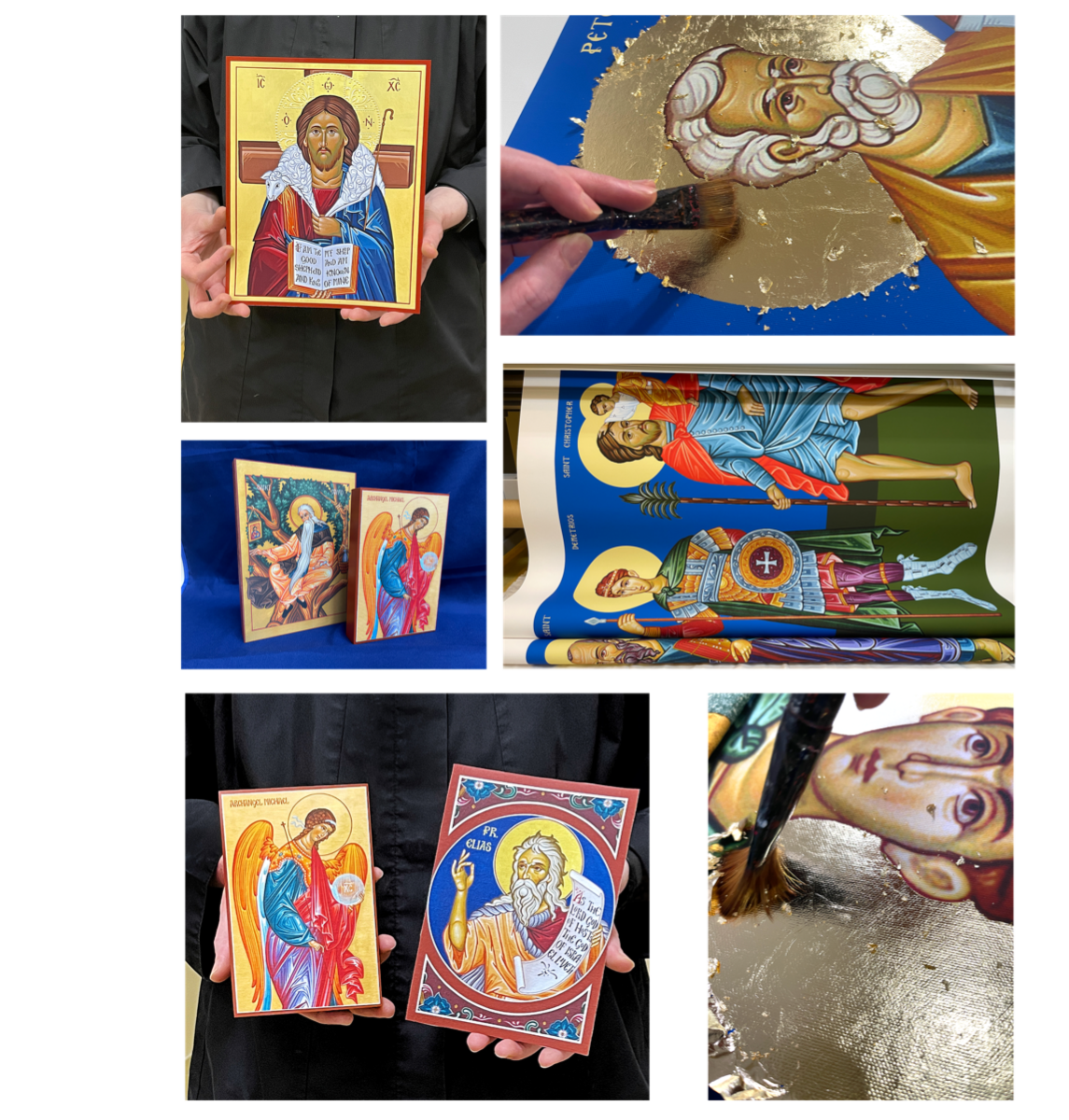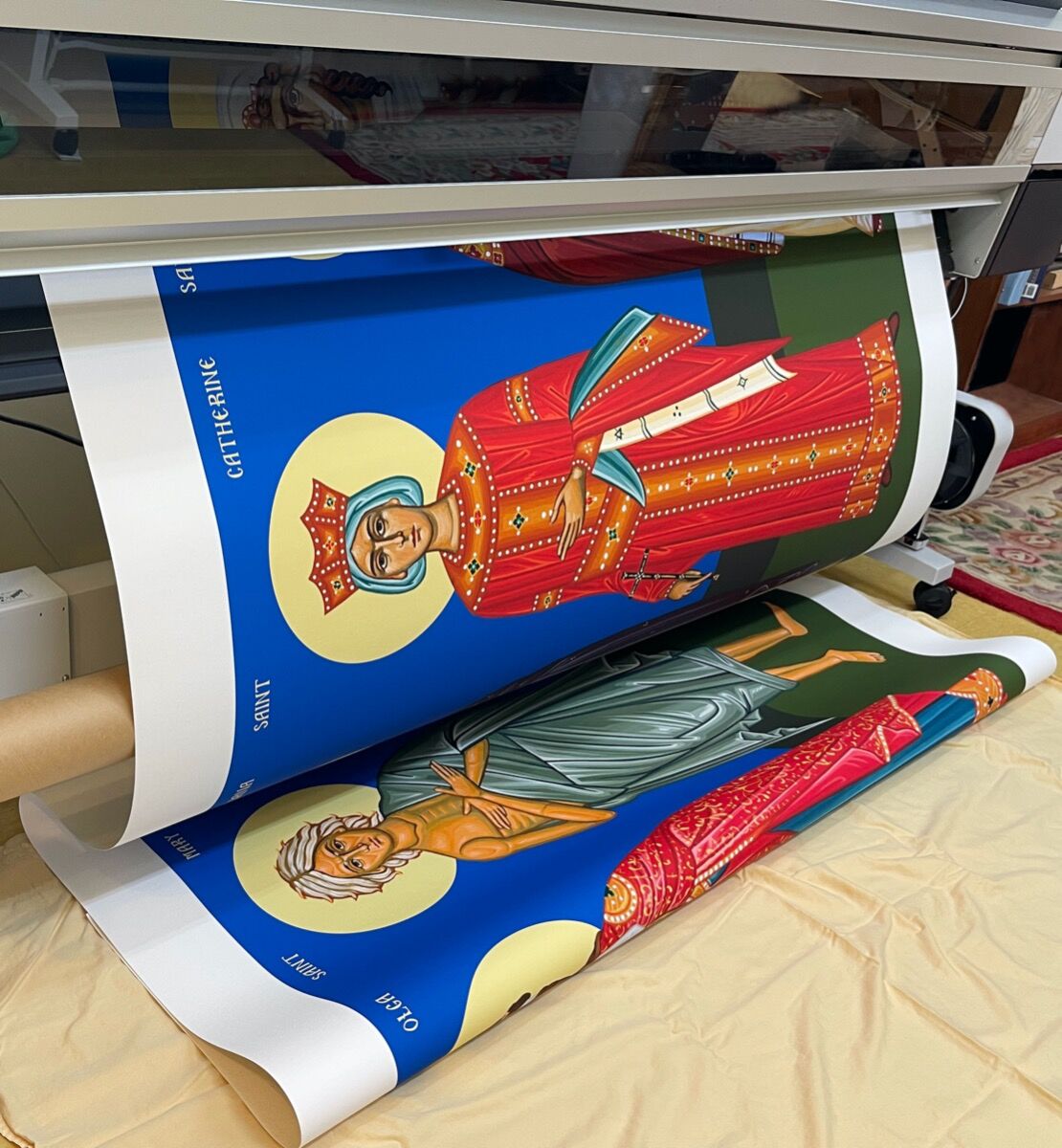 Giclée Prints
Giclée icons are printed on high quality media with inks that are very long-lasting and pigment-based, rather than dye-based. Giclée prints on premium glossy paper, premium matte paper, and premium luster paper are available up to 24 × 30 inches in size. Giclée prints on velvet fine art paper are available up to 30 × 40 inches in size. The Fine Art Canvas can be printed up to 64" wide 144'
Mounted Prints
Our handcrafted wood mounted prints are available in sizes from 2.5 x 3.5 inches to 30 × 40 inches in size. The prints can be ordered gilt with Dutch Gold (Imitation Gold) leaf.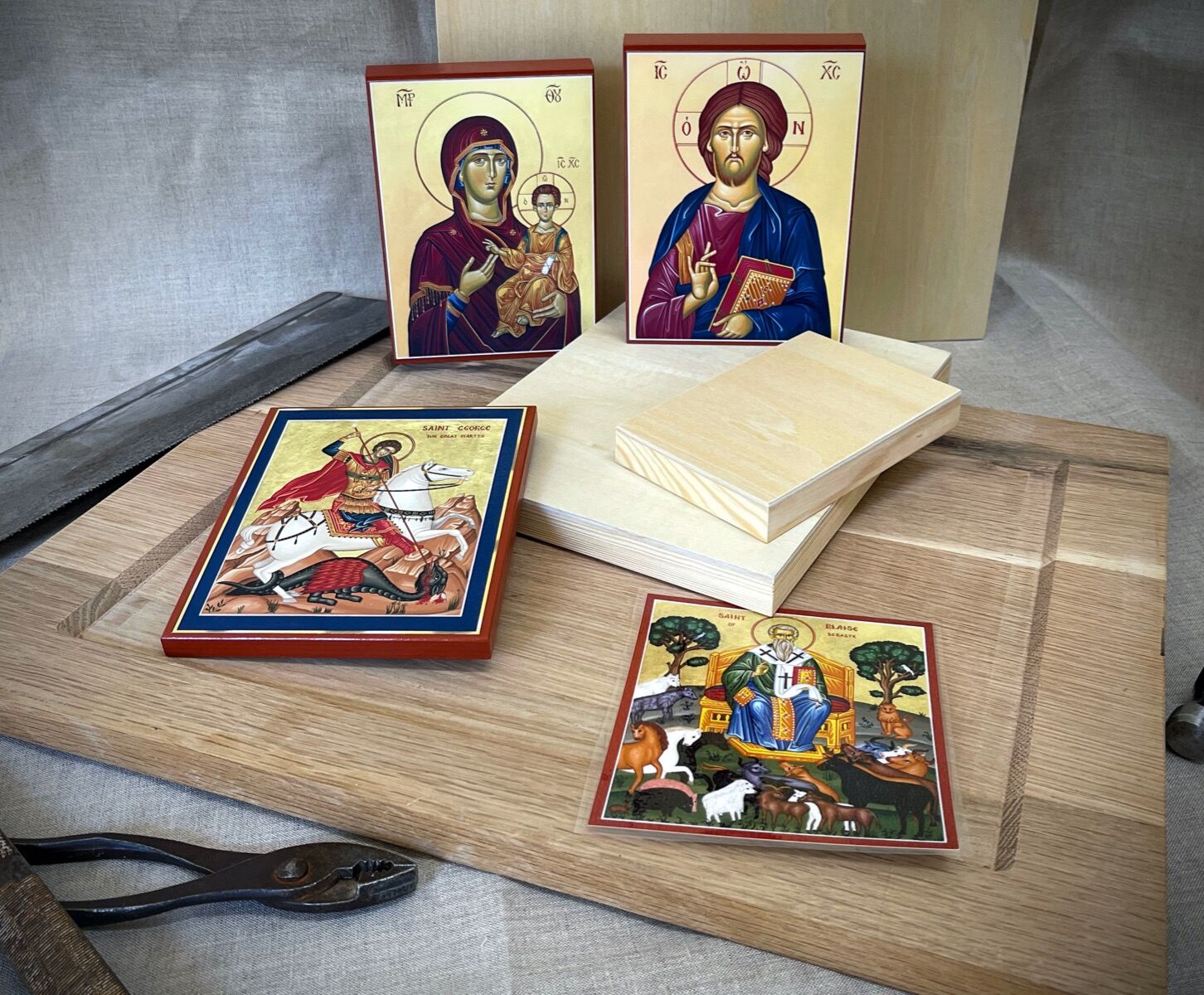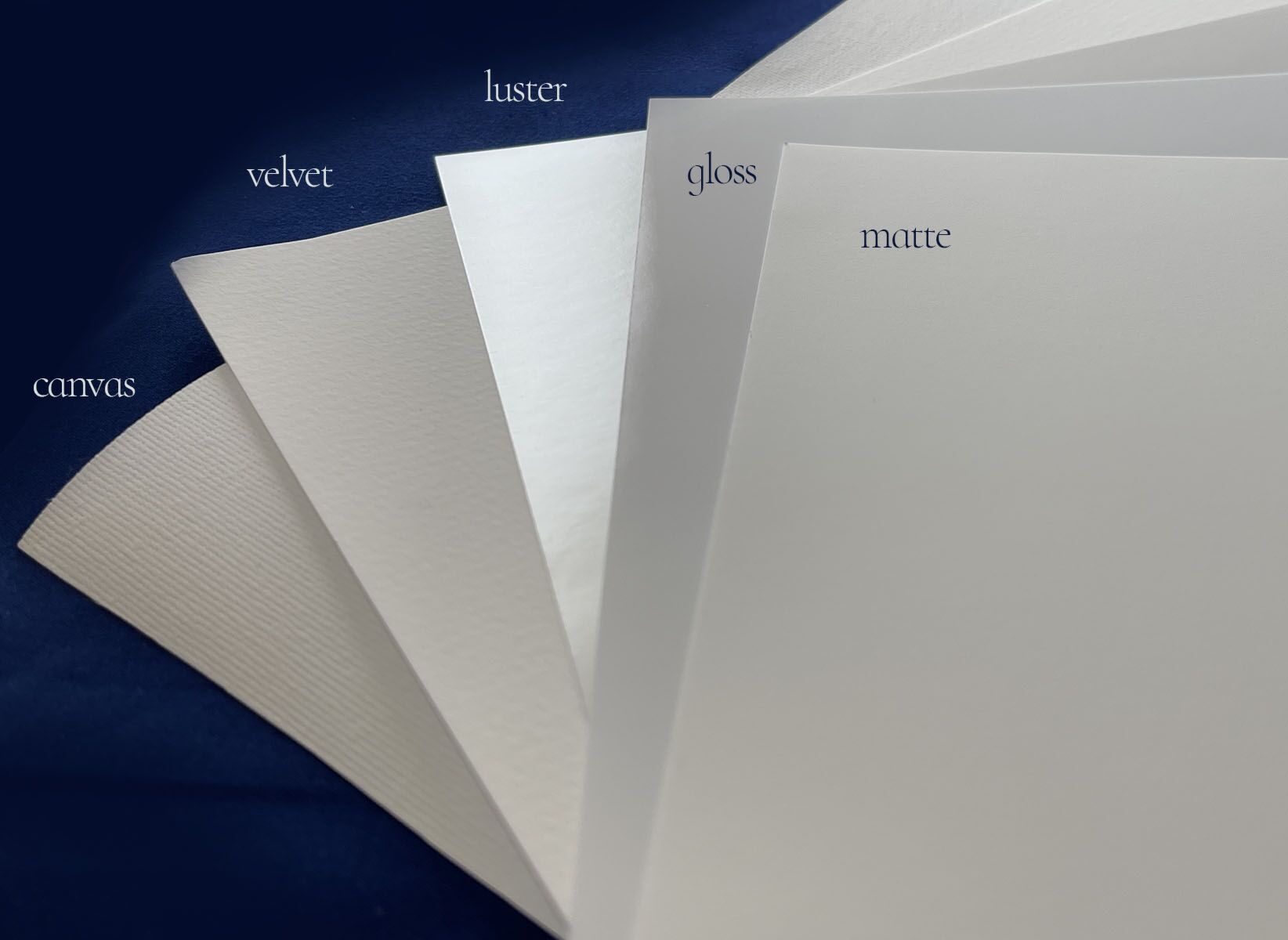 Description of Materials:
All papers are top grade, archival, acid-free, professional, museum quality substrates.
Premium glossy paper is heavy, long-lasting, and has a high-gloss finish.
Premium matte paper has a luxurious, non-glare, smooth, true matte finish.
Premium luster paper has a metallic, pearlescent, surface that produces vivid colors and a metallic sheen.
Velvet fine art paper is a 100% cotton paper with a rich, velvet texture.
Fine art canvas is heavy-weight cotton blend exhibition-quality canvas perfect for mounting on church walls.
Hand-Painted
Hand-painted Icons require 14-24 months for production and delivery. Production time is subject to change and not guaranteed. All hand-painted Icons have 23 carat gold leaf backgrounds. We also accept special and customized orders. Please contact us directly for further details.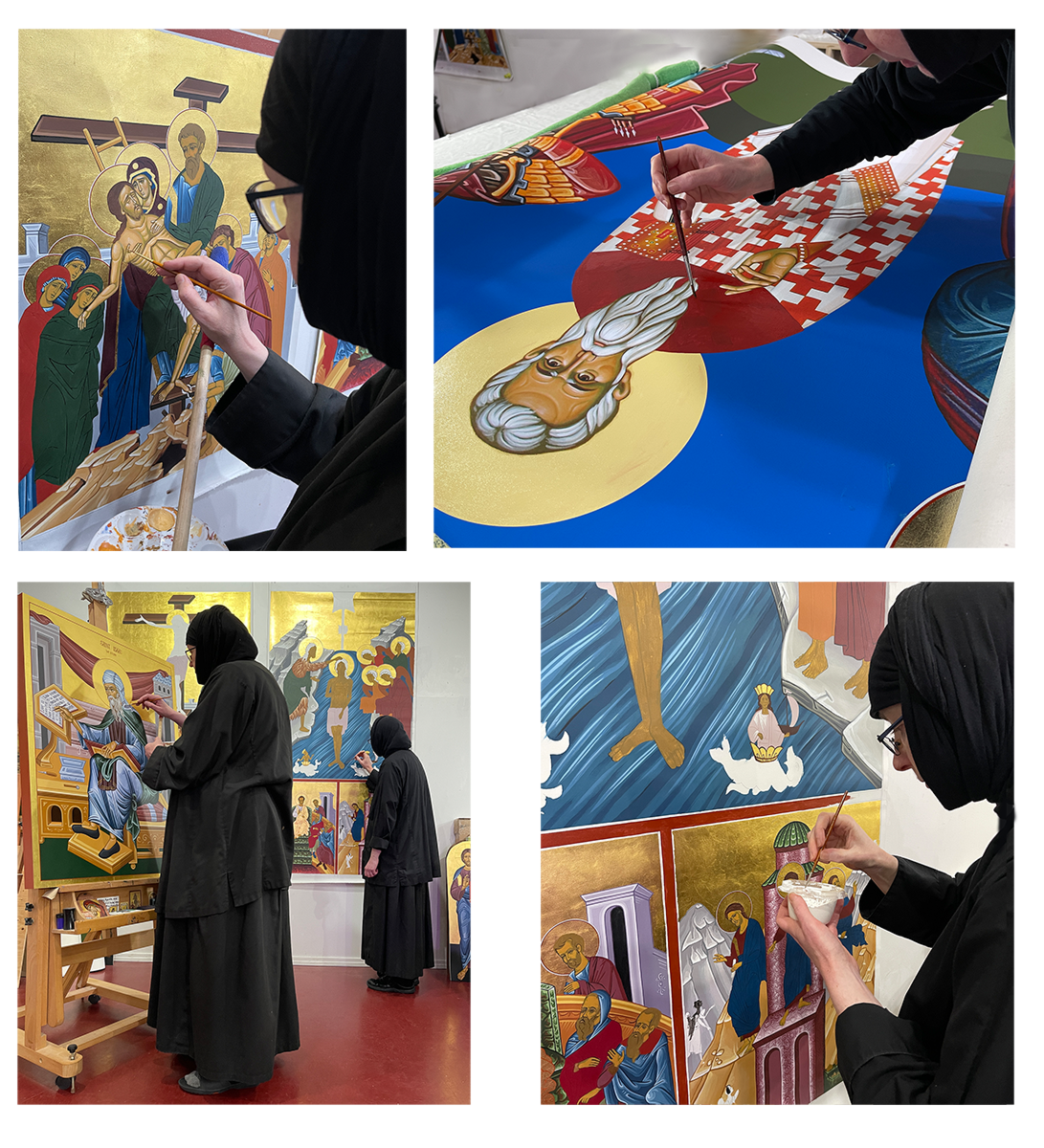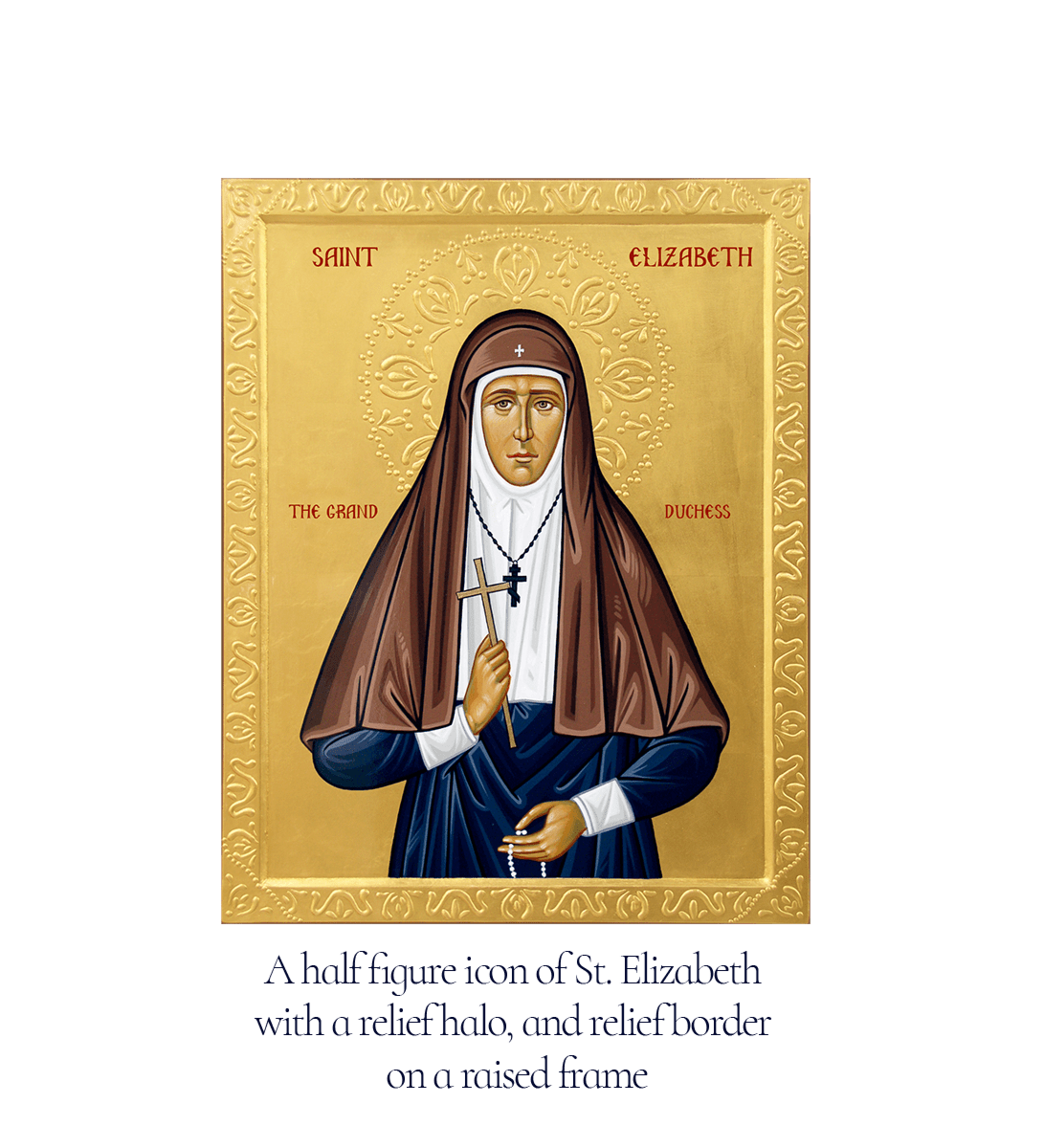 Icon details
Full Figure: figure is depicted from head to foot.
Half Figure: figure is shown in bust form, from head to waist.
Gold Embellishments: Simple elegant gold borders and gold detailing in the clothing, etc.
Raised Frame: Icon border is raised to create a distinct frame.
Relief Work: a process in which various surface decorations on the Icon are raised and then gilded. The relief can also have highlights and the design painted. Relief patterns may range from simple accents around a halo to complex and detailed pieces that constitute the major portion of an Icon. More ornate types of relief and decoration are also available.
Rhinestones may also be added to relief work.